Are you tired of unsolicited and intrusive ads on search engines? Do you want to safely view censored content and websites banned by your country? Do you want to access websites from different accounts?
Keeping your browsing habits private and secure isn't always possible with many browser options. That's why you need a browser that cares about protecting your privacy.
Let's explore what should you expect from the best browser for privacy in 2023.
TLDR: skip to the "4 Top Browsers" part for a quick comparison table of the best alternatives.
Why Browser Privacy is Important
Whether you're running a business online or using the internet for personal use, you generate data that's valuable to companies and governments. For this reason, advertising companies will attempt to collect, buy, or solicit data from cookies in your browser. They do this cross site tracking to target advertisements to your interests and behavior.
Moreover, your internet service provider (ISP) can also easily track your cellular signal and Wi-Fi network and give ad companies and Big Tech titans access to your data and location. Sometimes, they can even monitor internet traffic on your devices.
Governments can also spy on your online activities. This surveillance can be for genuine reasons – like combating hate speech, terrorism, cybercrimes, and promoting data security – while other times they may censor your activities, track your whereabouts, and infringe on your privacy.
Besides that, it becomes easier for scammers to obtain your information online because so many websites (not always secure enough) collect your browsing history and personal data.
Browser privacy is essential because it gives you full control over your data.
What Makes a Browser Truly Safe?
Before deciding what secure browser characteristics are, first, let's define what a "secure browser" is.
A secure browser enables you to access the internet with confidence, protecting your data from unauthorized access by third parties. Often, these capabilities are stitched into the fabric of the browser, preventing certain attacks and intrusions from occurring in the first place.
A secure browser also gives you significant control over what it can store or delete, including cookies that store private information and trackable data. You also have full control over your browsing history and can hide your IP address and location.
Although many commercial browsers sell a reputation for privacy and security features, they don't essentially have the features to keep your data private and untrackable.
If you're looking for the best privacy focused browsers, here are some things to check for:
Ensure you have access and control over all browser settings that manage who can follow your internet-browsing habits. For instance, you should be able to access history, cookies, and cache. You should also be able to modify and delete this data on demand.
Some browsers can store your usernames and passwords. Ensure these features are encrypted, or you can access, manage, and delete them on demand.
Check if your browser has tools that block third parties and trackers from accessing your cookie data. This includes options to give or deny websites full or partial access to cookies and cached data.
Verify that your browser can prevent digital fingerprinting and protect your identity across the web. It does this by preventing websites from accessing your location and identifying your device screen size, operating system, etc.
Ideally, you want a browser with most or all of these characteristics.
Digital Fingerprints: What They Are and How They Work
You've probably heard of this term before, something mentioned earlier here too. But what is a digital fingerprint, really?
First of all, it's got nothing to do with actual fingerprints, but it uses a similar principle. Digital fingerprinting involves collecting a wide range of files and data points which can create a shockingly accurate picture of your online activities.
Sometimes, digital fingerprints can be as accurate as a live hack, giving a third-party entity data that's as close to your browsing history as possible.
The nature of digital fingerprinting makes it almost impossible to detect. Rather than only tracking cookies or IP addresses, it uses other tools. For instance, it can detect:
Your accurate or approximate location based on your time zone and settings
Device type, brand, manufacturer, and OS version
Device CPU, battery details, RAM, and storage
Audio and video formats supported
Your device and browser language settings
Your browser extensions and plugins
Device screen size and resolution
Browser access to a webcam, microphone, and other peripheral devices
Using popular browser incognito or other private browsing mode, the Tor browser protocol or a VPN can reduce the risk of getting fingerprinted, but it does not eliminate the risk.
To determine if your browser covers your tracks and prevents third parties from generating a unique fingerprint of your web activities, you can run this test developed by the Electronic Frontier Foundation.
4 Top Privacy Browsers: 2023 Comparison
There are plenty of private browsers in the market today, but only a handful are as secure as they claim to be. Here are some of the best web browsers for privacy and how they compare on different levels.
Click on the comparison chart to zoom in.
*WebRTC technology uses real-time communication capabilities to support the transfer of video, voice, and generic data between peers. WebRTC technology supports video streaming and video calls. Since WebRTC can access your IP address and media device IDs, third parties can use it to generate a unique fingerprint for your device.
*ISP detection is the ability of your internet service provider to access your IP address, location, and hostname. Some advertisers can run scripts that identify your ISP and use that information to fingerprint your devices and target you with regional content despite ad blocking.
*JavaScript blocking capabilities help your browser block agencies, social media networks, and advertising companies from tracking your online activity. Using this feature third parties can identify your screen size, resolution, device, and other data points.
*Content blockers prevent certain types of code, media, or web elements from tracking your online activities, interactions, and device information. Content blockers also prevent users from creating unique device fingerprints, like operating system, device type, screen size, and resolution.
Using GoLogin Browser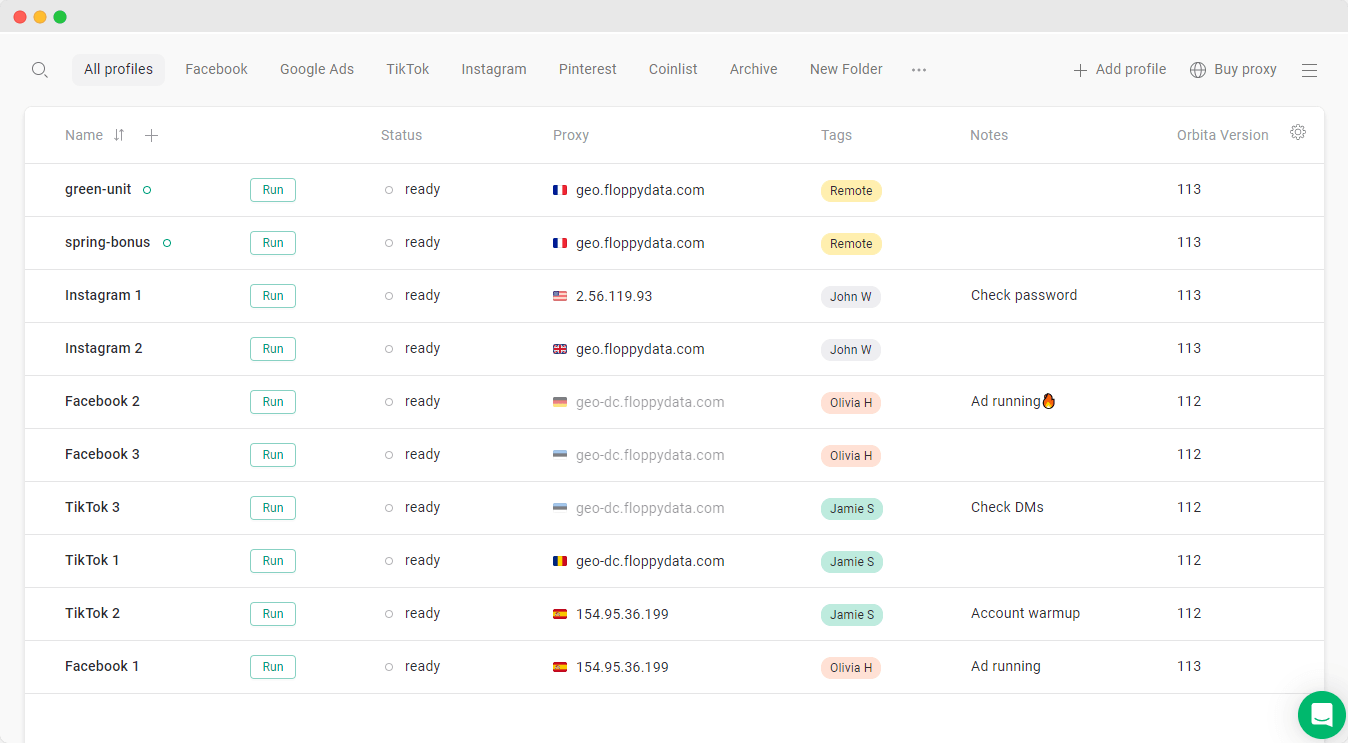 GoLogin browser is a revolutionary web client that fully protects your digital identity online. It is also able to create and run multiple social media, e-commerce and other website accounts with no platform restrictions.
It's a top-notch privacy browser that prevents Big Tech companies and other online services from blocking your access.
GoLogin generates custom fingerprints (around 50 possible parameters) for each browser profile you use. That way, your identity and data stay completely secure as you access the web. This is a feature unreachable for most popular privacy browsers.
GoLogin is a Chromium-based browser, and that comes with the perks of access to all your favorite Chrome extensions. You can also import your bookmarks, cookies, and settings from other Chromium-based browsers, customizing your experience in GoLogin.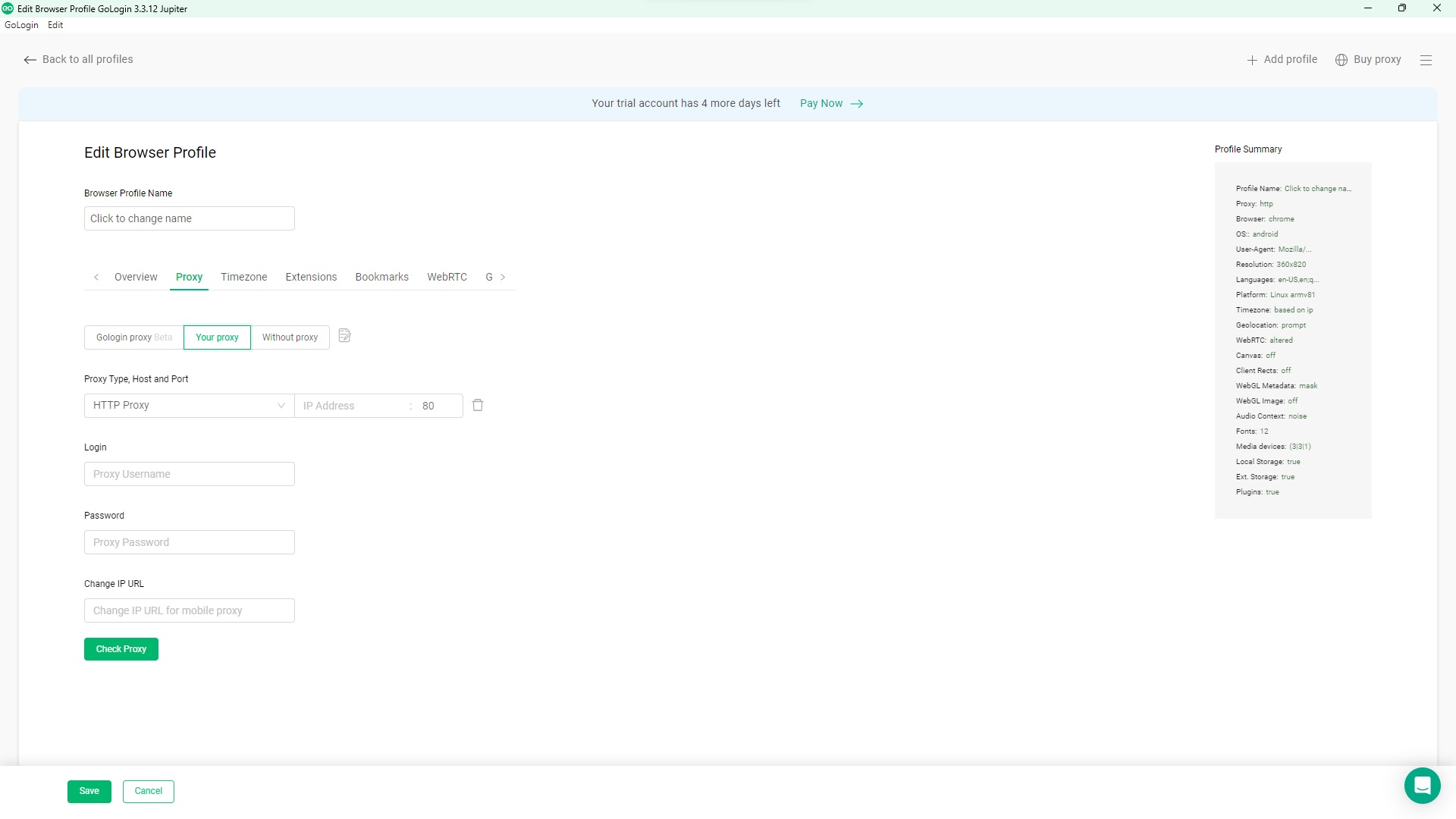 An in-built Proxy Manager makes GoLogin censor-proof. You can use its free proxies to escape geolocation restrictions and access gated content from anywhere in the world.
Despite being feature-rich, GoLogin remains a lightweight, fast and easy to use browsing experience. It has an intuitive and minimalistic user interface that you get used to quickly. Moreover, it's available across different devices and operating systems, including Windows, macOS, and Linux distributions. It's also one of the best privacy browsers for Android.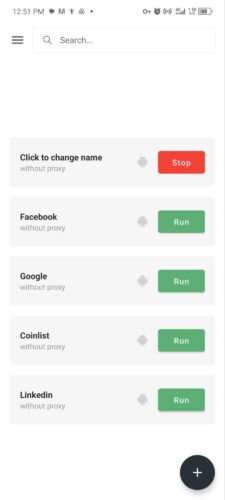 Besides being the best Android browser for privacy, GoLogin also works as the best browser for privacy on Reddit, Facebook, LinkedIn, Amazon, eBay, and other social media and ecommerce platforms.
GoLogin has a 4.8-star rating on G2, outdoing Google Chrome, Brave Browser, Microsoft Edge and Firefox browsers.
GoLogin is available in four different plan tiers (if paid annually):
$24/month for the Professional plan
$49/month for the Business plan
$99/month for the Enterprise plan
$149/month for the Custom plan
Want to test-drive GoLogin before buying? You can get started with a free 7-day trial period across all plans. Afterward, you can still enjoy a free forever data plan with three profiles.
Best Browser for Privacy 2023: Conclusion
Choose a privacy browser based on your use case and needs. Here are some questions to help you in your quest:
Do I just need to block ads?
Do I need to protect my browser history?
Do I want to safely access a platform I was banned from?
What are other users saying about the browser?
If you don't want to spend a lot of time choosing and testing, go with a browser like GoLogin that secures all your online activity across platforms and devices.