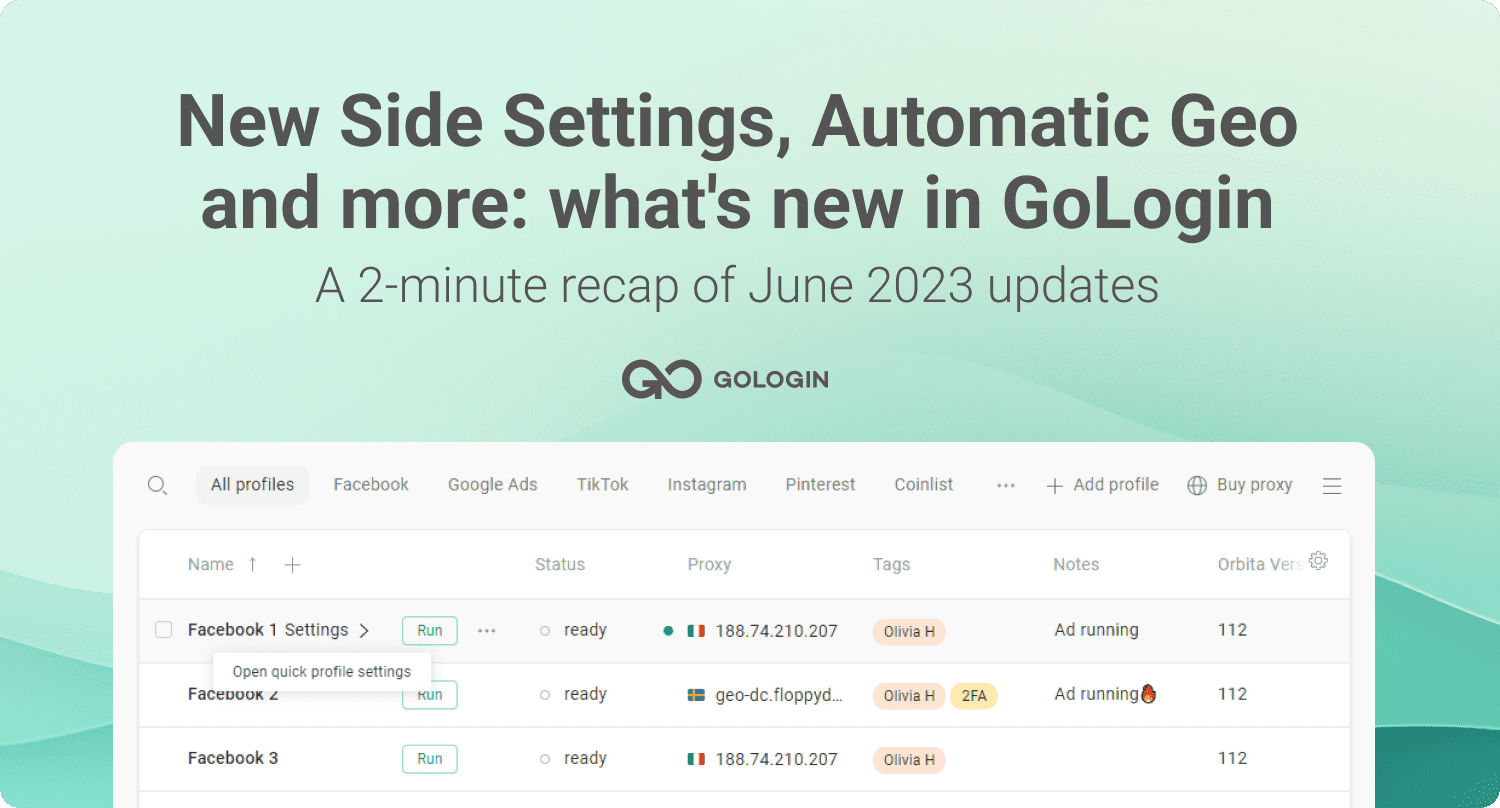 Here's a brief visual rundown of 6 things we improved lately for your better and safer browsing experience.
1. Adjust profiles quicker with new Side Settings ⚡️
Make less moves adjusting profiles: click "Settings" near profile name to open the new side panel.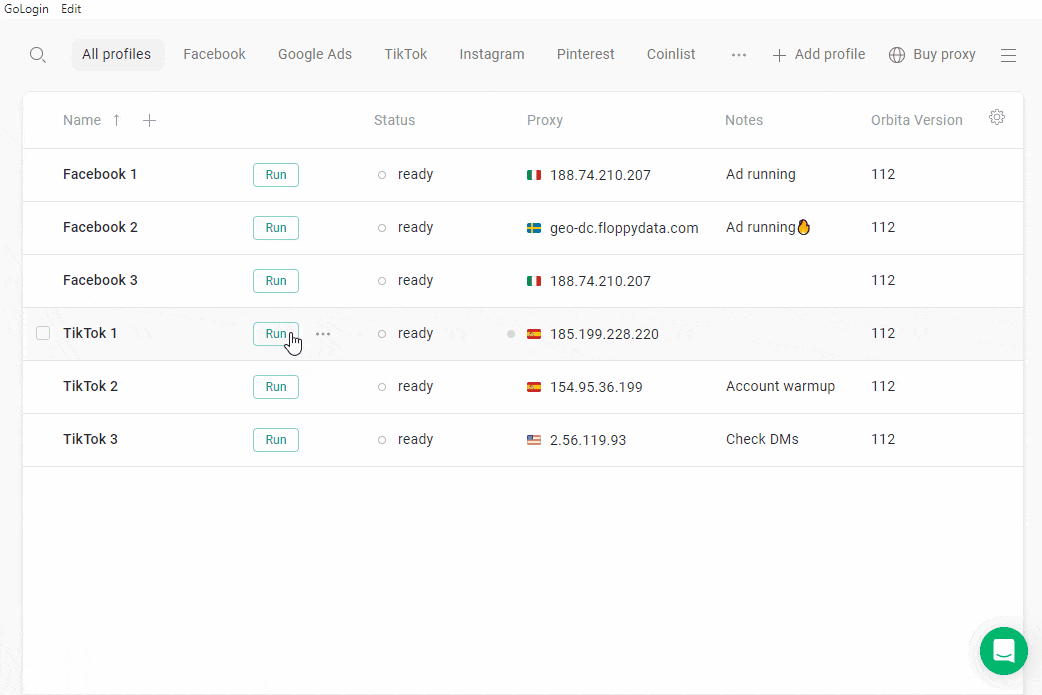 New Quick Profile Settings side panel.
2. Focus on work: Timezone, Geo and Language will adjust automatically ⚡️
We added a "Based on IP" option for these parameters:
Timezone
Language
Geolocation.
When "Based on IP" is on, GoLogin will match these parameters to your proxy automatically. This means you can make less manual adjustments and focus on work.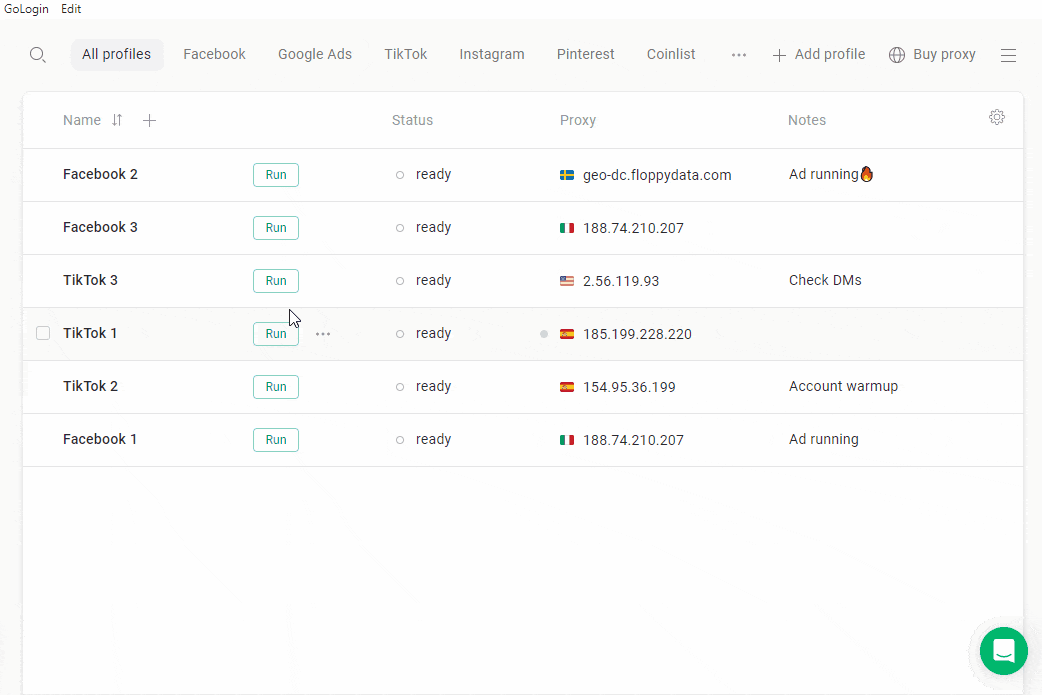 Automatic language choice based on proxy IP.
3. Better target and search results with City choice in Geolocation ⚡️
Improve your ad and search by choosing a specific city for your Geo (10,000+ cities available). If the city you need isn't available, you can enter custom coordinates.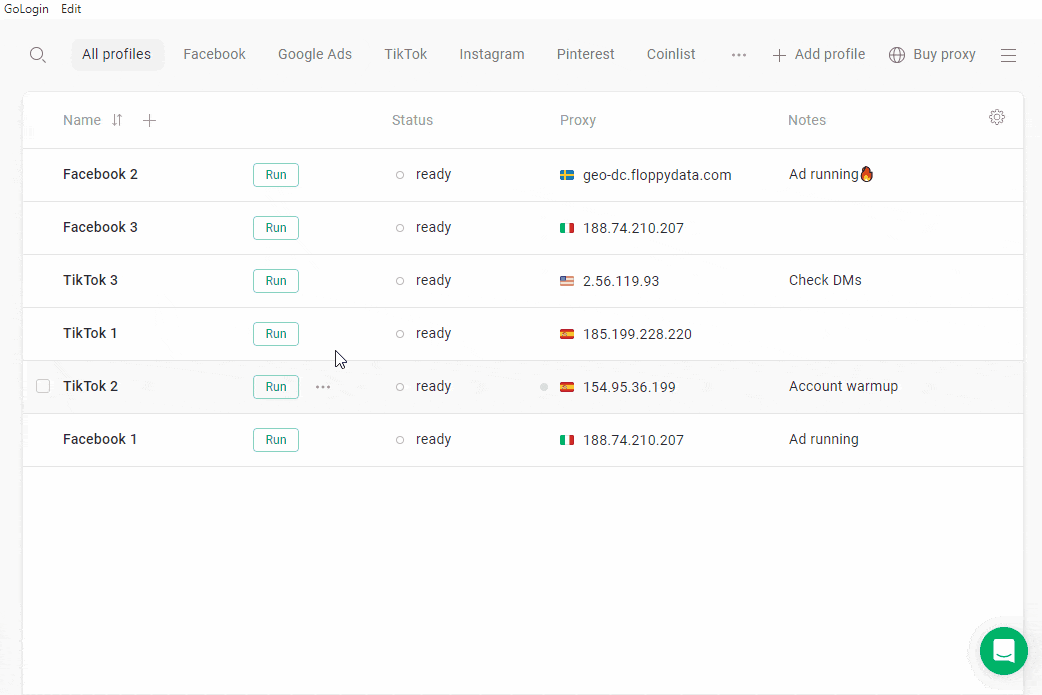 Automatic IP-based Geolocation and manual city choice.
4. Set up Default Profile Bookmarks ⚡️
The long-awaited Default Bookmarks are finally here! Speed up your work by adding your favourite tabs into Default Profile Settings – Bookmarks.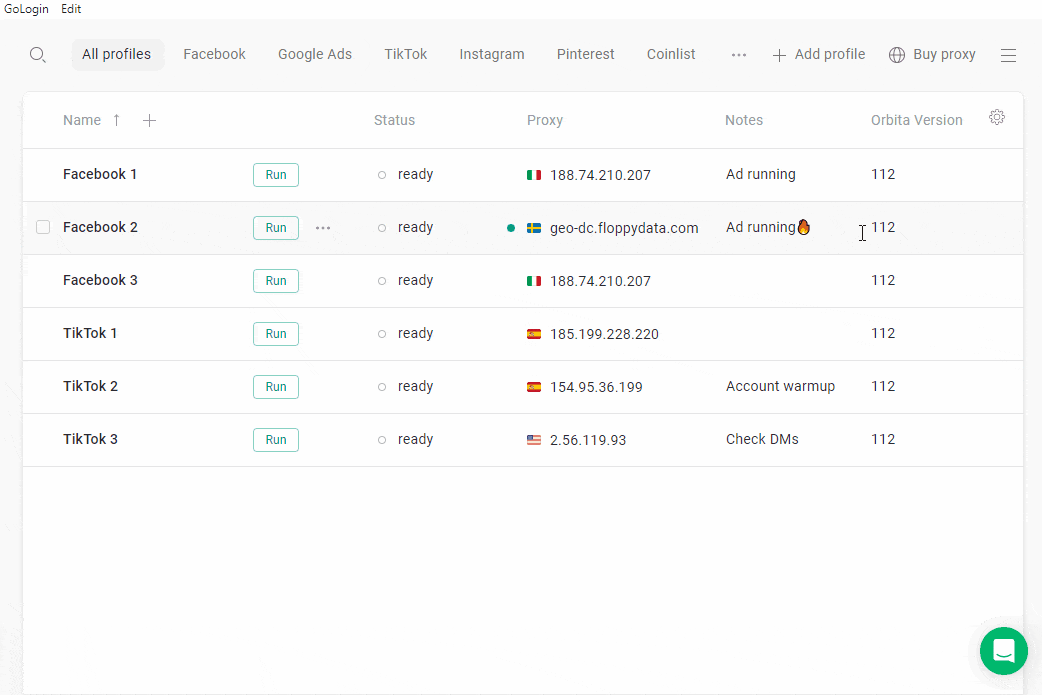 Adding a default bookmark in Default Profile Settings
5. Manage Bookmarks in multiple profiles at a time ⚡️
Save time by mass editing your favourite tabs.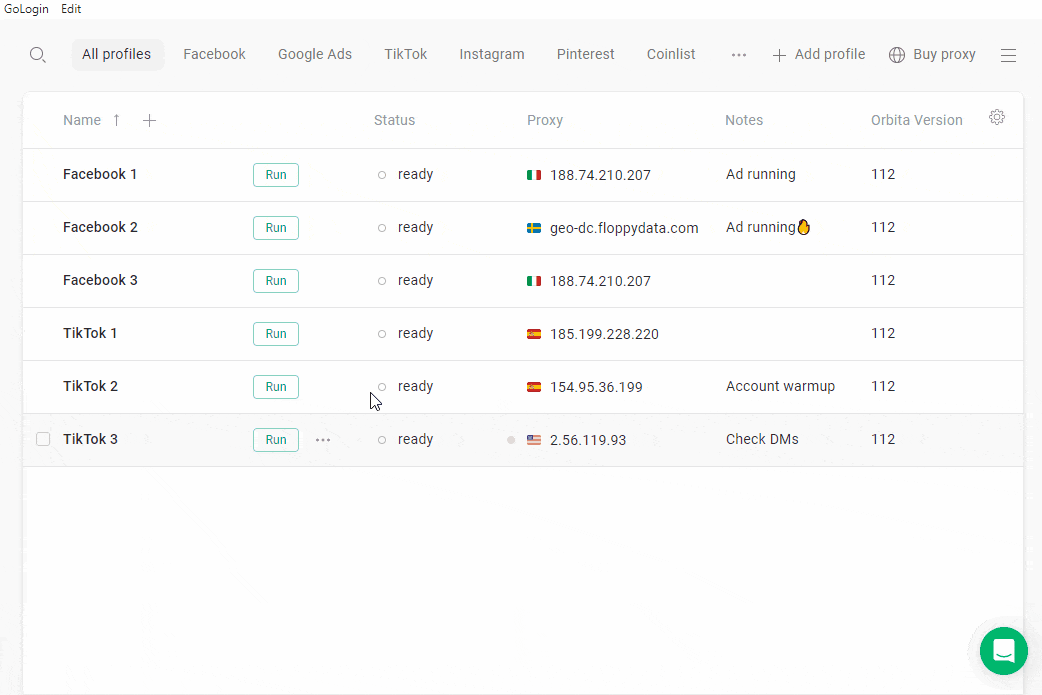 Edit bookmarks in multiple profiles.
6. Manage Folders easier with a new clean UI ⚡️
Organize your Folders better in a fresh, neat interface. We've also added Profile Counters near each Folder.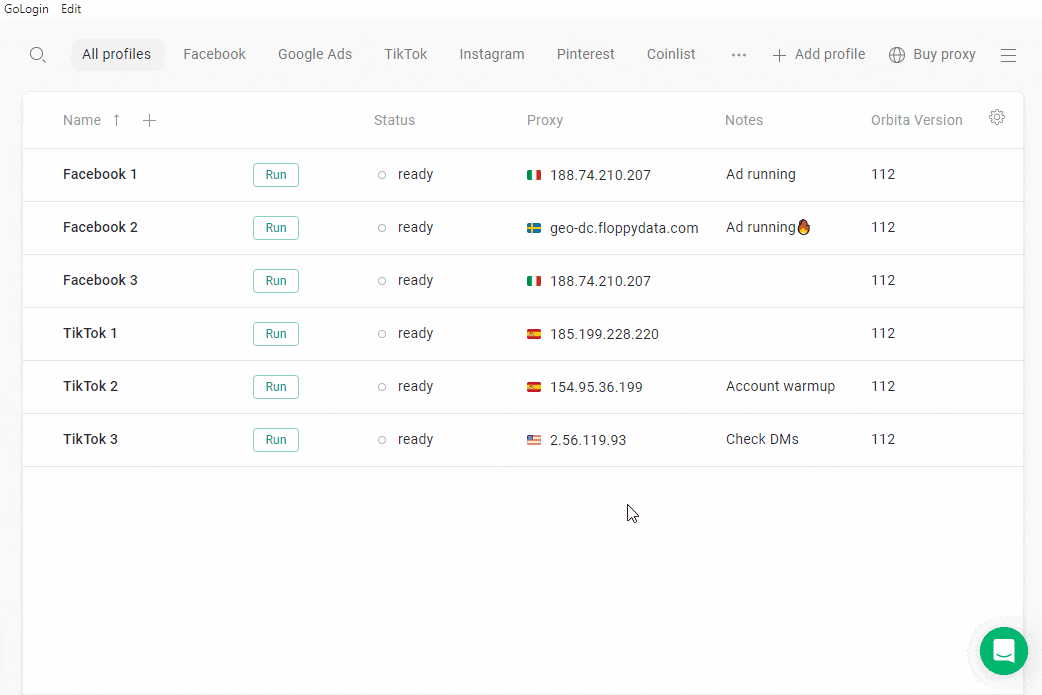 New Folders page design.
7. Orbita version column now available in the Profiles table ⚡️
Keep track of which Orbita version is used by each profile: simply turn this option on in Profile Table Fields.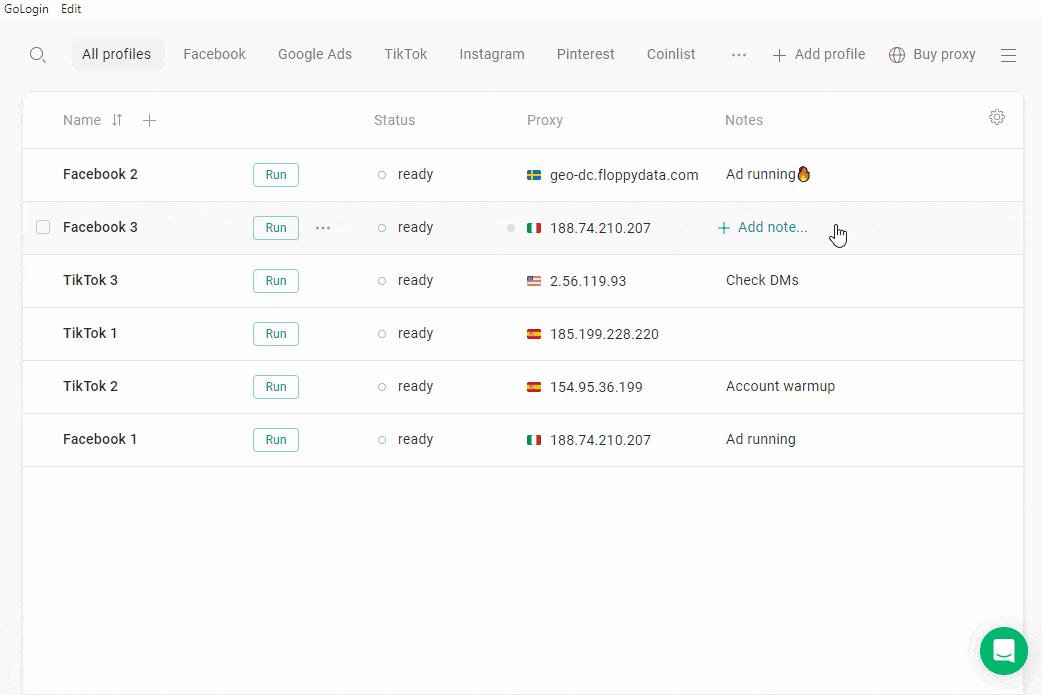 Orbita version column in Profile Table options
8. NPM update ⚡️
We've also updated npm to v2.0.12. Here's what's added:
Automatic language choice by timezone (with Based on IP enabled)
Profile creation with a custom fingerprint (12 parameters available)
Code example for Profile creation included into package.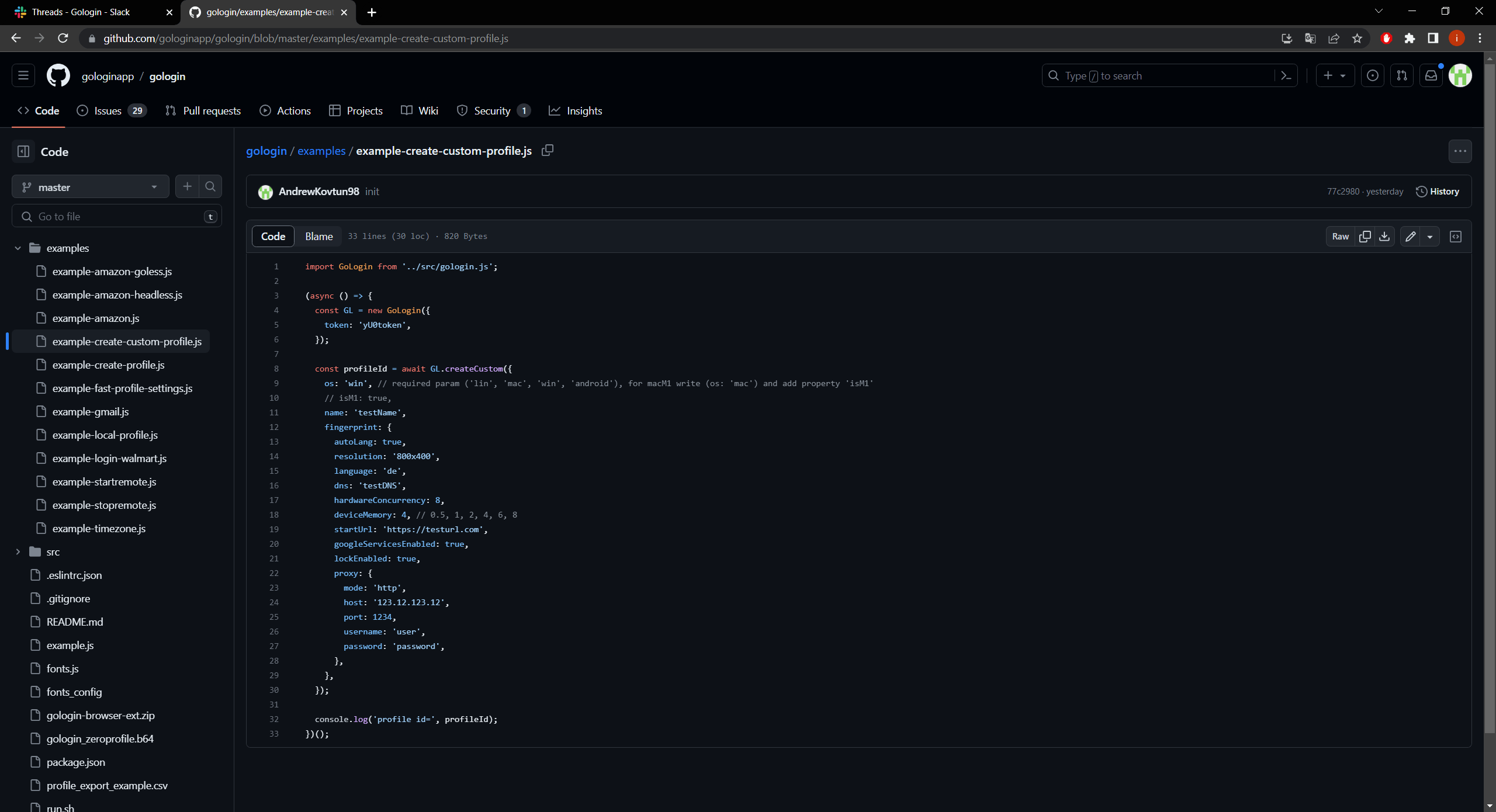 npm code example for Profile Creation (from GoLogin's GitHub)
We're striving to improve our app for you. Feel free to contact us with your suggestions and feature requests: we will gladly consider them for future updates.
Download GoLogin here and check out all the new features yourself!