Hey there! At GoLogin, we are constantly working to improve our app and add new features for your better browsing experience.
Here's a 3-minute recap of what we made better:
1. Community Forum – ask anything and share your experience ⚡️
We believe with your help and feedback we can grow together. Feel free to ask questions and share your experiences in our Community Forum to sharpen your skills and knowledge.
You can leave comments under articles as well!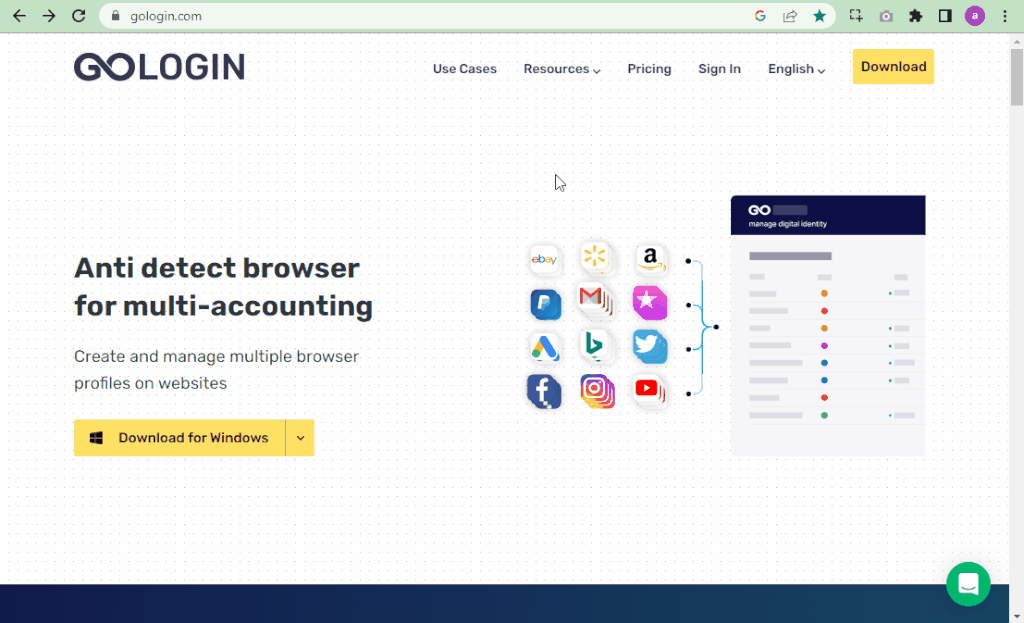 2. GoLogin Parsing Tool – import accounts faster ⚡️
Forget the routine of creating accounts! Just drag and drop your TXTs or CSVs into Parser.online to parse and import profiles into GoLogin.
At this moment, it's a beta. That's because we're working on implementing parsing features right into GoLogin Import – so you don't have to waste time switching between multiple apps or tools. Keep an eye on our next updates!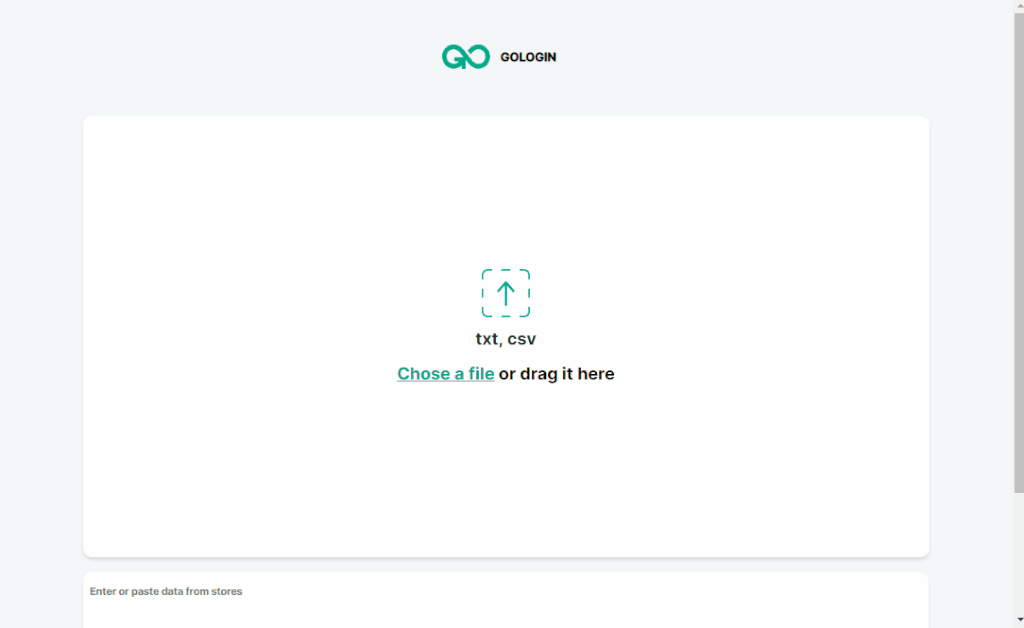 3. Affiliate Payments Cabinet – keep track and withdraw your earnings ⚡️
Monitor your Affiliate Payments and withdraw rewards in one place. The cabinet is available both in the app and web version.
Also, your monthly affiliate earnings will be emailed to you once a month to keep you informed about your rewards.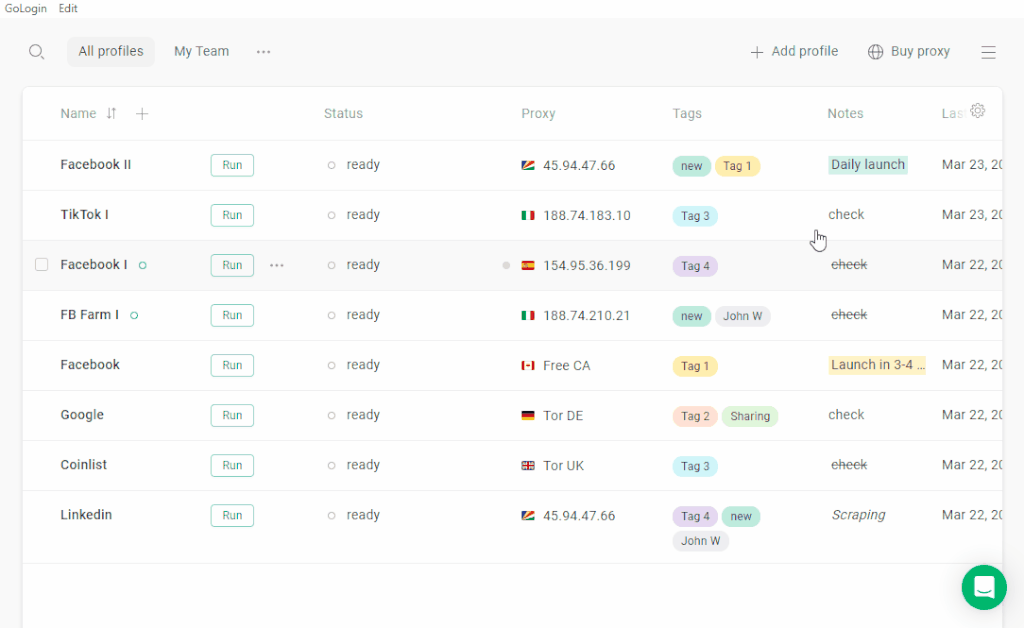 4. Noise in Canvas / WebGL algorithm updates – you data is protected ⚡️
We'll explain a bit how this one works.
WebGL and Canvas are browser APIs for rendering graphics (3D and 2D). They expose information about the user's graphics hardware to website trackers.
Every device existing out there will render one image in a unique way (code-wise), although these differences are invisible to your eye. Because the image rendering information is unique, it's useful for generating a browser fingerprint.
Curious about what your device fingerprint contains? Take a look.
Using custom mathematical algorithms, GoLogin adds "noise" to your WebGL and Canvas rendering data, making the image drawn by your hardware look both unique and normal in every browser profile you run in GoLogin – keeping them protected from tracking.
Again, these changes can't be seen (as shown on screenshots), but the image hash will be different.
So, thanks to WebGL/Canvas Noise, all of your GoLogin profiles are completely unique for your device, but also normal compared to others out there – they look like millions of other regular internet users. Modern website tracking engines learn and evolve all the time as well, so we constantly update these algorithms for your best browsing experience.
5. Orbita v109 will launch by default on Windows 8.1 and older – better OS compatibility ⚡️
We recommend updating your device to a newer Windows version for optimal browsing experience and better performance. However, if you use older Windows versions, Orbita 109 will be used for better OS compatibility.
In our latest release (3.2.18 Jupiter) we have also improved the flow of choosing Orbita version in profile settings for older Windows versions.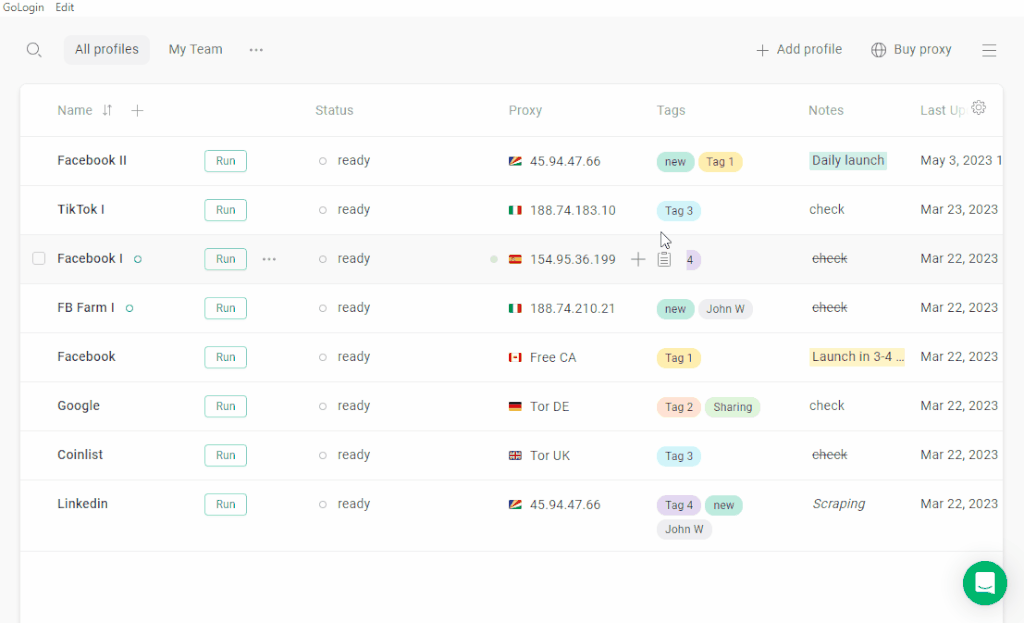 Last, but not least: NPM update
In our latest GoLogin release, we've also updated npm to v2.0.11, fixing problems with geolocation and bookmarks.
Using GoLogin for work? We'll be glad to hear your feedback and feature suggestions on our social media! Feel free to mention @gologinapp on Twitter to share your work insights and experience 🙂
Download GoLogin here and check out all the new features yourself!